Gene Gibson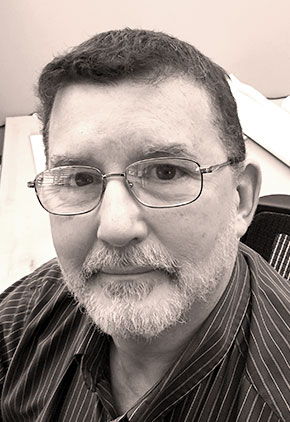 Gene Gibson has 40 years of experience in both residential and commercial architecture and design. Gene graduated from Washington University's School of Architecture and is a licensed architect in the state of Missouri since 1987.
Gene has extensive experience in architecture, design and construction documents for project types ranging from historic renovation; developer and custom residential; multifamily; and commercial projects including "big box" stores, auto dealerships, educational facilities, athletic facilities, correctional facilities and food distribution centers. In addition to architecture, he has considerable experience in structural engineering, having worked for approximately 3 years with a local structural engineering firm.
Gene has served as an adjunct instructor for 2 years at The St. Charles Community College, teaching AutoCAD and Architecture, and has taught high school for 5 1/2 years in the City of St. Charles Public School District teaching drafting and design.
Gene lives in St. Peters with his wife Lonnie and tries to spend as much time as possible with his various hobbies, which include music, reading, riding his motorcycle and enjoying his grandson Liam.